go to page two | home page


Dynamic Digital Signage - We Make it Easy

What is Digital Signage?
Digital Signs are computer driven screens that display constantly changing images at locations where customers are making decisions or are receptive to marketing messages. Examples would be a 42 inch LCD flat screen in the lobby of a hotel displaying images of nearby restaurants or activities that would be of interest to hotel guests. Other locations could be at banks or doctors offices where customers are waiting. Retail stores, conventions centers, chambers of commerce and such are also prime locations.
DIGITAL SIGNAGE APPLICATIONS

Retail Stores & Supermarkets
Airports & Bus Stations
Hotels, Motels, & Convention Centers
Banks & Mortgage Lenders
Title & Insurance Companies
Restaurants & Clubs
Dentist and Doctors Offices
Hospitals & Clinics
Government Buildings
Gymns, Movie Theaters & Bowling Allys
Churches, Halls & Lobbies
Gas Stations & Convenient Stores
Schools & Universities
Sales Floors & Break Rooms





DIGITAL SIGNAGE:
Digital signage is a new and effective type of sign that displays messages either on a computer monitor, LCD or plasma screen. Now, instead of printing a single sign, a sequence of signs are displayed. The digital nature and movement of the signage draws attention and is proven more effective than traditional signs.

With the cost decrease of LCD and plasma screens, digital signs are now much more affordable to businesses and other organizations. EZ-DigiSign has also developed technology that leverages the Internet to eliminate the expense of developing and maintaining computer networks. Further saving is found with the EZ-DigiSign subscription service which eliminates the need to pay for multiple software licenses required to set-up digital signage with multiple players.

With the EZ-DigiSign technology, extensive networks and complicated software installations are a thing of the past. With EZ-DigiSign, all that is needed is (an):

LCD screen or computer monitor to display the digital sign

EZ-DigiSign player or computer that is connected to the Internet

EZ-DigiSign subscription to online software to maintain the sign from anywhere in the world.

Content which may include graphics and text that make up the digital sign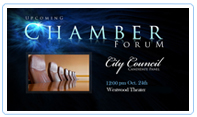 Digital signage can be used in many ways. The two most common uses for digital signage are advertising and information distribution. With digital signage, businesses advertise exactly when customers are ready to buy. Known as "just-in-time" advertising, it is proven to increase sales of products advertised on digital signage. Building brand recognition is another key benefit of digital sign advertisement. Because digital signage attracts and keeps attention, consumers are more likely to remember the products advertised.

Other organizations conveniently provide information for a variety of reasons. For example, during conventions digital signage located near entrances are used to give directions and to post urgent notices.

Digital signage provides information and decreases the perceived wait times when people are required to stand in long lines or are delayed in waiting rooms. Digital signage also is used to display event calendars, special announcements and other information in break rooms and common areas of schools, government offices or office buildings.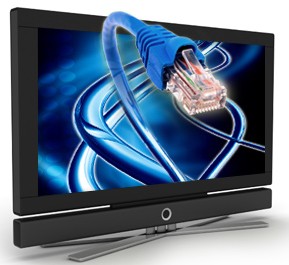 Configurations

for more information about
Web Based Digital Signage

Contact us at
828-391-1155
more information request


Page 2 | Home Page